Workshop: Sparse Inference on Complex Networks
We are pleased to invite you to join us for a workshop on "Sparse Inference on Complex Networks", held at Università della Svizzera italiana on June 26-27, 2023. The workshop starts at 9:00 on Monday 26 June, and finishes after lunch on Tuesday 27 June. Participants are encouraged to arrive on Sunday evening and schedule their departure after 14:00 on Tuesday.
Themes
The workshop will focus on three key themes:
Causal Regularization
Random Graphical Models
Diversification processes
The study of network structures has become increasingly important in fields such as economics, epidemiology, ecology, and biology. However, analyzing complex networks remains a challenge, even with big data. This workshop will explore recent advances in sparse inference on complex networks and delve into the themes mentioned above.
Venue
The workshop will be held at the Institute of Computing, Faculty of Informatics, Università della Svizzera italiana. Via la Santa 1, Lugano.
Abstract Submission and Registration
We invite attendees to present their work at the workshop, either as a poster or as an oral presentation (few slots available). Please use the link below.
Registration for the workshop is free and includes lunches and dinner. However, we kindly ask you to indicate which days you will attend during the registration process, so we can make the proper reservations. To register for the workshop, please follow this registration link by 31st May.
We look forward to your participation in this exciting workshop!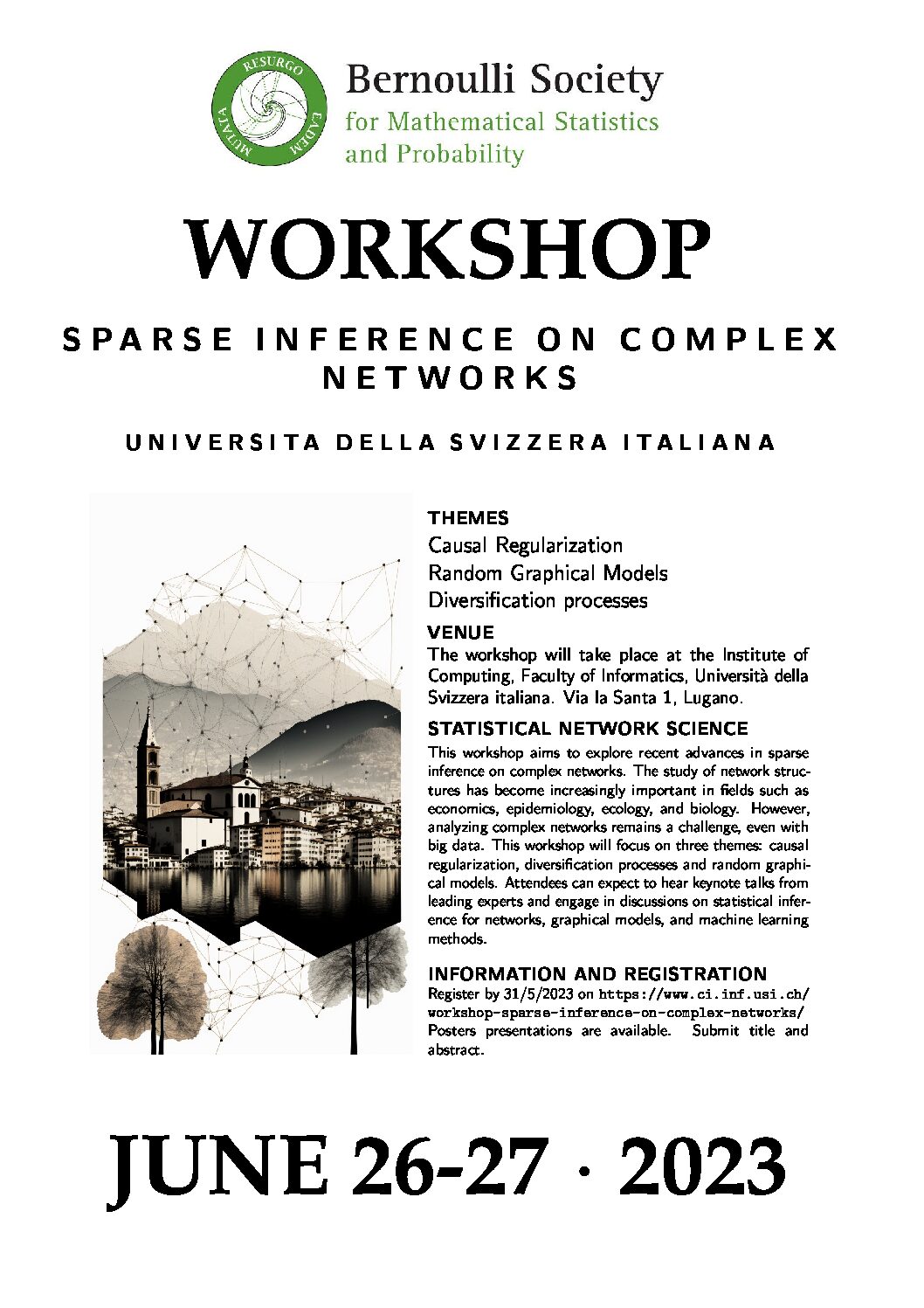 Program
TBA